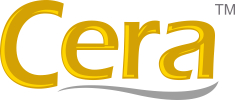 Vascular Plug System
Is the self-expandable cylindrical device made of a Ni-Ti wire mesh. The device is fixed the both ends with a stainless steel sleeve. One stainless steel micro screw (nut) is welded to one end of the device. A 110cm long Delivery Cable is allowed to connect with stainless steel micro screw in order to access or retrieve. A PTFE membrane, designed to help seal the hole and to obstruct blood flow after Plug placement, is sewn into the device.
All metallic structures are coated with TiN.
Sizes ranging from 4mm to 24mm in 2mm increments.