Health Indexes Detected:
Blood glucose (BGL)
Pulse (PULSE)
Blood fl ow velocity (BFV)
Hemoglobin (HGB)
Oxygen saturation (SaO2)
Body surface temperature and humidity (ST/SH)
Enviromental temperature and humidity (ET/EH)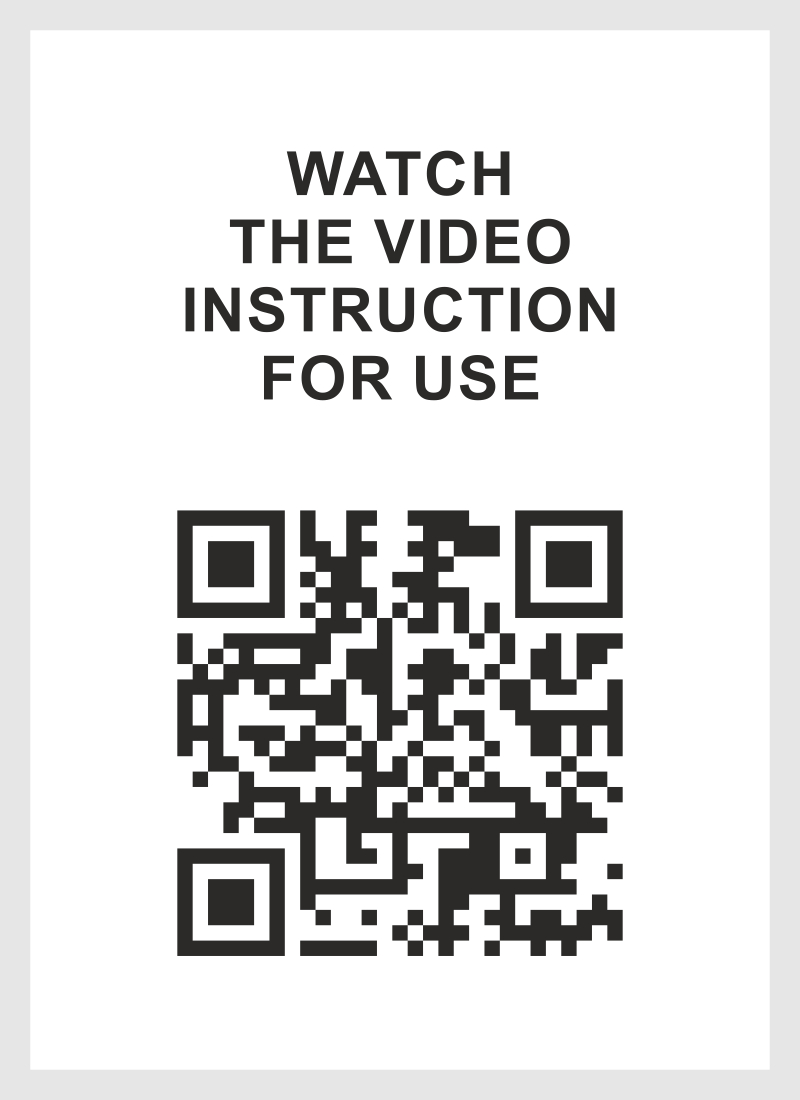 Health parameters are displayed each time when a test is completed. All health indexes are stored in personal smart phone. No need to worry that you might forget or lose the data obtained yesterday.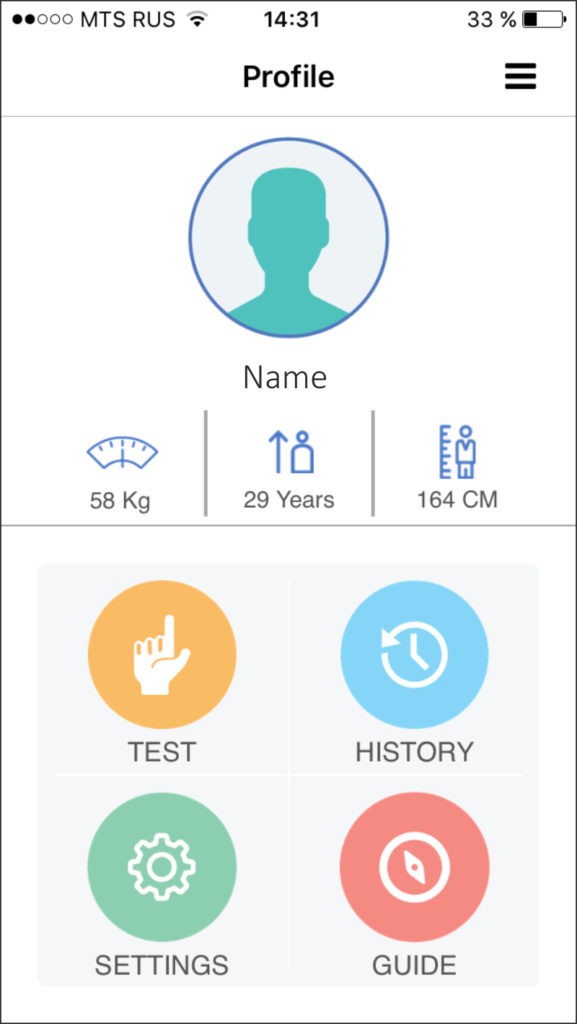 Main page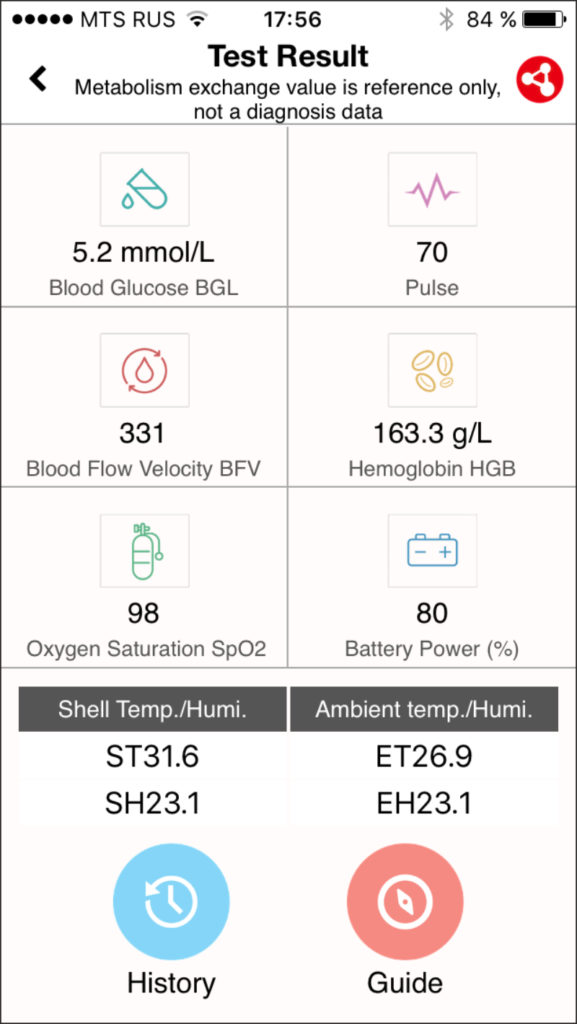 Current measurement result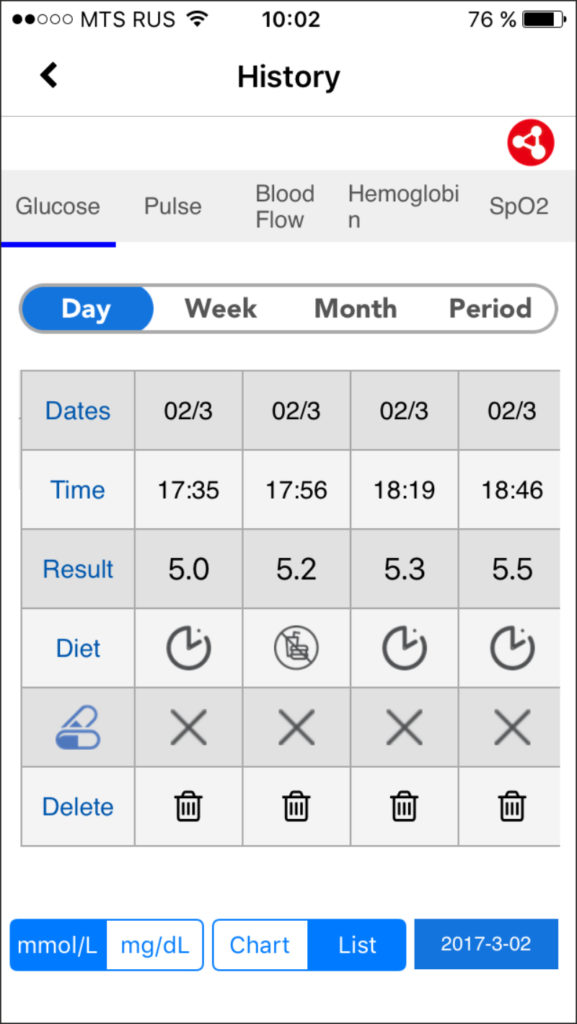 History: list of records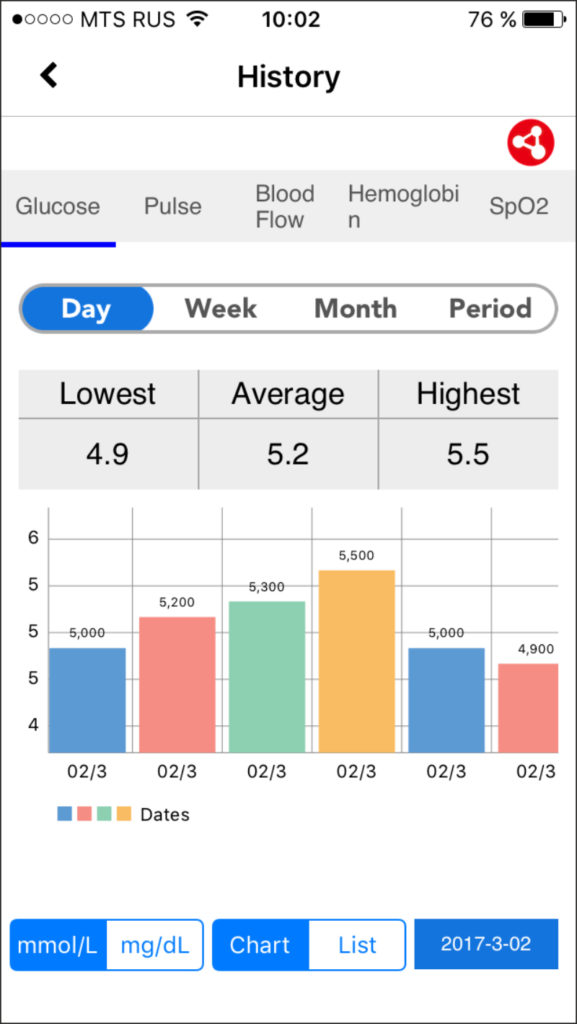 History: chart of records