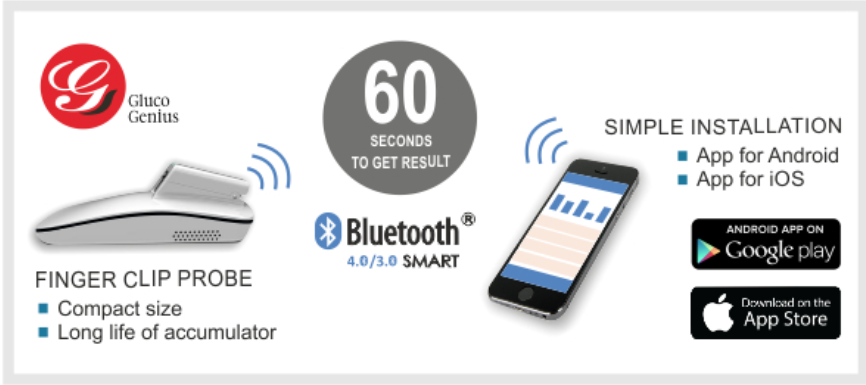 It is a non-invasive glucose test made by finger clip sensor. No blood sample is needed for a test!

Insert any one finger into sensor then it's done! A high level of automation makes taking a measurement & reading the value effortless.

60 Seconds to get results.

88,4% accuracy, which is higher than average blood glucose monitor results. After self-calibration, accuracy is improved to more than 90%.

All detection record kept for tracking and observation of change tendency.
No required a strip or other disposable for the testing process. No extra expenses!